'Roha' was a small town with a population of 7,000 to 8,000 having M.I.D.C. Area in 1982. Our Society's junior college was already working since 1975 but there was no opportunity to students for higher education after passing 12th std. around 50 k.m. areas. It was not possible for economically weaker and poor students to take Higher Education. Principal S.R. Mehandale of Mehandale High School and Junior College realized this need of higher education and so along with Shri. Madhuanna Gangal forward a proposal of establishing a senior college before the honorable chairman of Konkan Education Society Late Loknete Adv. Datta Patil immediately accepted & implemented the proposal.
In July 1983, the college was started on a non-grant basis in the premises of Mehandale High School with Commerce faculty with just 40 students.
Konkan Education Society has taken whole hearted initiative and keen interest in making available the basic infrastructure facility in the form of independent building in a good and fresh environment by investing approximately Rs. 16.00 Lakhs. So, we were in a position to shift the college in it's own building in June 1991. In 1993 which was the 10th anniversary year of the college, we have taken one step ahead by adding Arts faculty on no grant basis.Which was the need and demand of students & parents. In December 1996, the Arts faculty was named " Sau. Kusumtai Govind Tamhane Arts College. In 2002-2003, we constructed and extended building with a big Conference Hall on the ground floor and a Library with a Reading Room on the 1st floor. We also provided separate Gymkhana and Common Rooms for Boys and Girls.
We have a strong and effective teaching, learning and evaluation system. In the new education process, there is a shift of the system of education from teacher centered to student centered. Our Teachers are using modern teaching aids with a number of innovative ideas for enhancing and challenging the learning potential of the student.We give equal importance to overall personality development of students by promoting cultural, sports and social aspects of the students. We provide excellent infrastructural and positive support for improving various skills of students.
June, 2017 NAAC in the 3rd cycle of the Accreditation process and National Assessment and Accreditation Council has awarded us 'B+' Grade with CGPA 2.71.
In the Academic year 2012-2013, the college has been honored with " Best College Award 2011-12" by University of Mumbai. This encouraged our journey towards excellence in higher education.




The Konkan Education Society (K.E.S.) is the pioneering educational institution engaged in delivering knowledge to the rural population in Konkan Region of Maharashtra State. The Government of Maharashtra has appropriately recognized our leading society as model/ideal educational institute. (Adarsh Shikshan Sanstha Award 2002)

The K.E.S. was established in 1917, the pre-independent period when there were Missionaries (blessed by British-Raj) engaged in imparting religious education through convent schools. Lokmanya Tilak was the Indian nationalist, teacher and activist leader for independent movement in British India and with the goal to improve quality of education for India's youth, he has appealed to promote a new system of education that taught nationalist ideas through an emphasis on Indian culture to young Indians. Inspired with this ideas, educational activist and social leaders from the Kulaba district (now known as Ragiad district) decided to open an educational institution called Kulaba Students Association. This association in the later period becomes the Konkan Education Society (K.E.S.)

Shri. Vasudev Ganesh Ranade, Shri. Keshav Ravaji Athavale, Shri. Ganesh Damodar Tillu, Shri. Sitaram Vinayak Ghate were the prominent leading members in establishment and initial growth of K.E.S. along with Shri. Narayan Nagu Patil from Pezari, Kharepat Vibhag. On passing his matriculation and full trained teachers' degree, instead of accepting government services, Shri Narayn Nagu Patil got engaged in teaching with K.E.S. schools by aiming to provide education to the needy rural population in the district. He was always attached with K.E.S. activities even after retirement from his teaching career.

Golden era of the K.E.S. begins from 1977 when MLA and much-loved leader of opposition in Maharashtra assembly Adv. Datta Patil (Dada) and his brother, Raigad Zilla Parishad president Hon. Prabhakar Patil (Bhau) took over the administrative position in K.E.S. executive committee going through democratic election process. With this change, the growth of K.E.S. becomes boundless and its school number shoots to more than 100 from merely 24 in 1977. In the past years from 1917 to 1977, the expanse of K.E.S. was restricted to Raigad (at that time it was Kulaba) district and the motto was secondary Marathi medium schools in Alibag, Mahad, Roha and Panvel taluka. As of today, K.E.S. is administrating not only Marathi medium schools in Raigad district but also runs English Medium schools, Junior and Senior colleges as well as Homeopathic Medical Colleges in Thane, Raigad and Sindhudurg districts.

The K.E.S celebrated its centenary year 2017 at Alibag in a very grand function and demonstrated its infrastructural and educational ability to grow on all fronts in upcoming years. During this span of more than hundred years, the society has faced a lot of problems including administrative, financial and judicial as well. But every time with the competent apex committee, various complex situations have been resolved and taken care of. With the required modification in its bylaws as well as administrative structures, the K.E.S. is greatly successful to stay in tune with modern educational policies of state government and Zilla Parishad authorities. Over this period, the basic ethics and the primary motto of K.E.S. to impart education and knowledge to the poorest and otherwise unreachable member of society, is never been compromised.

Since September 2011, the legacy of late Adv. Datta Patil is carried forward ably and trustworthily by Shri Sanjaybhai Patil, competently assisted by Shri Ajitbhai Shah. The leadership has guided correctly the functioning of K.E.S. schools to complete with modern infrastructural needs by providing appropriate funding for physical infrastructure to even the remotest school in the district. Considering the new approach of student-centric foundation of education, the need of changing the look of schools is the current thought in the active minds of K.E.S. administration and it is assured that the proper course of actions will be followed to fulfil all such needs.

To keep the associated educational institution in tune with changing policies in education is the ultimate aim and as reflected from past it will be definitely achieved in future for all K.E.S. schools.



It is my extreme pleasure to acquaint you with Konkan Education society's Dr. C. D. Deshmukh Commerce & Sau. K. G. TamhaneArts College which has been one of the leading educational institutes affiliated University of Mumbai. The college is known for its conspicuous efforts taken for the betterment of its stakeholders. It has directly or indirectly played a crucial role in carving a new niche for the students belonging to rural areas of Raigad District. Our ability to think differently and create new path instead of taking routine route,During the journey, NAAC conferred on us a B+ grade in Re- accreditation (Third cycle – CGPA 2.71) and University of Mumbai adjudge us a ' Best College Award. All these glorious achievement are possible only because of our hard working learners, Devoted, dedicated, enthusiastic and highly qualified teachers, sincere administrative & non-teaching staff, strong & supportive management and large reservoir of goodwill of our college in the society. Konkan Education society's Dr. C. D. Deshmukh Commerce & Sau. K. G. TamhaneArts College is envisaged as a destination for the hardworking, sincere and aspiring students since its inception in 1983. The College has created academic ambience vibrant and enjoyable. It keeps its vision and mission in focus. It instills in students a sense of commitment and devotion to serve humanity. It inculcates values that prepare students for academic excellence through various ways of analytical thinking, work ethics, devotion and dedication. We nurture qualities like leadership, creativity, aesthetic sense, discipline, compassion, life skills and soft skills. We always try to groom personality of our students by organizing various co-curricular, extra- curricular and sports activities. We work for their multifaceted growth. We also try to create healthy environments for innovation and research. As a result our student's performing well in University exams and in profession. It's my humble request to all stakeholders, teaching, non-teaching staff, students, alumni and each and every one to join us in our endeavor to nurture democracy, free intellectual inquiry, upliftment of the masses and contribute to create gender sensitivity, scientific, eco-friendly and healthy society. 'We believe knowledge as a great power with divine quality' Thank You!

Dr. Atul Salunkhe
Principal


Management Body

---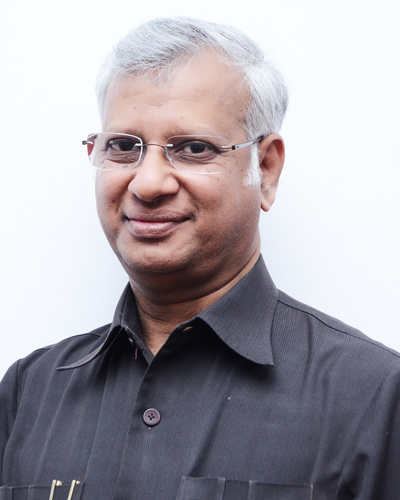 Hon. Sanjay Datta Patil

President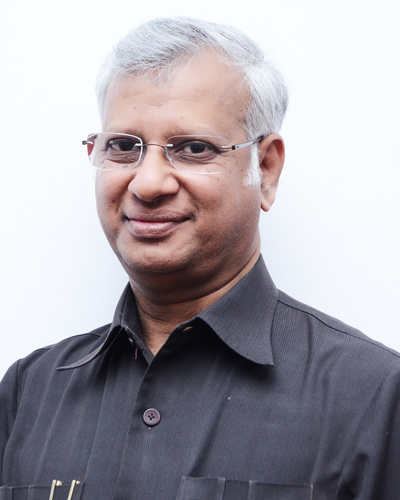 Hon. Sanjay Datta Patil

President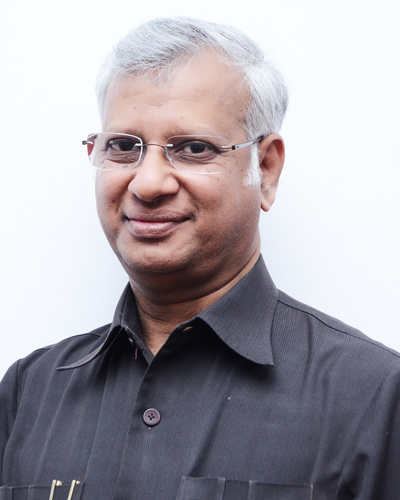 Hon. Sanjay Datta Patil

President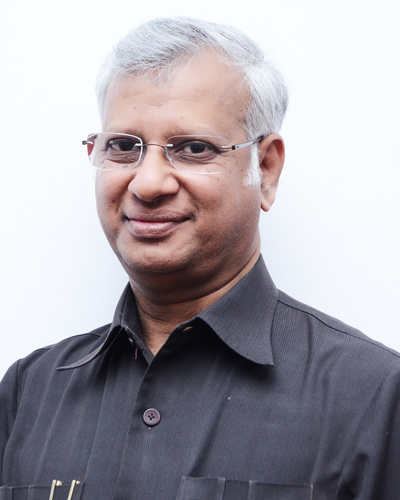 Hon. Sanjay Datta Patil

President